About Ezzi Vision
As a leading provider of high-quality vacuum products and systems, along with an established tradition of service and attention to detail, Ezzi Vision Pty Ltd (Ezzi Vision) has built a reputation for being a provider of high quality "Vacuum , Glove box & Thin Film Technology" products.
Ezzi Vision in Australia is part of the Ezzi International Group of Companies founded in the United Kingdom in 2000. Ezzi Vision's core business is the supply of vacuum, glove box and thin film coating equipment to universities, research & scientific institutes and industrial & manufacturing companies.
" With over 30 years of combined vacuum, thin film technology and ophthalmic experience, Ezzi Vision can provide you with products, service, training, and customer support like no other supplier. "
 
Ezzi Vision Sales 
Housing over more than 18 different dealerships and 1600 varied products under one roof, Ezzi Vision pty ltd is truly a one stop shop for complete vacuum solutions and thin film technology. Understanding the technical requirements of our clients clubbed with in time delivery are the aspects that has been the key to successfully serving our customers. We have a competent team of professionals who often put in that extra hour to ensure customer satisfaction, work with passion and strive to keep themselves in stride with new development in the industry.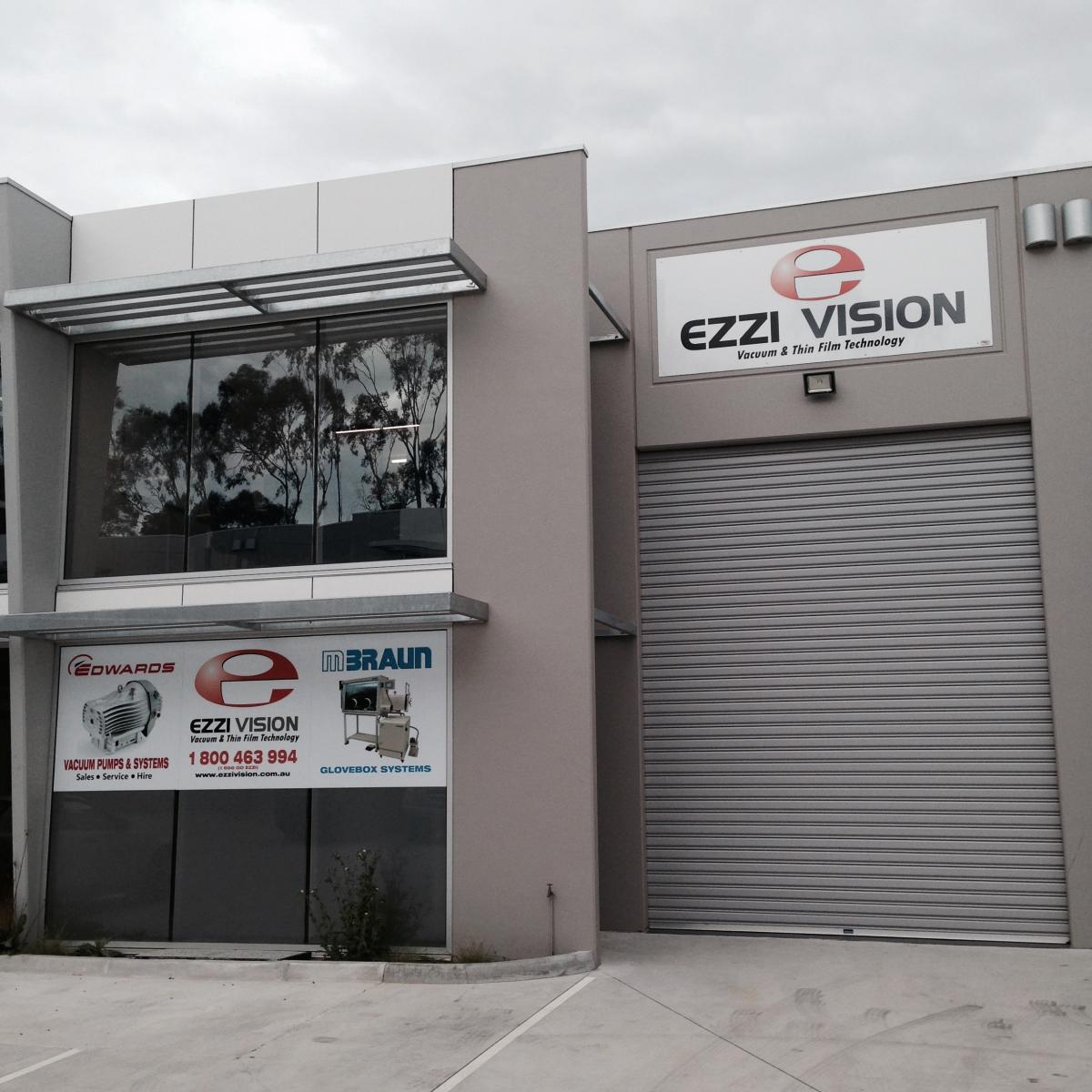 Where The Magic Happens


Ezzi Vision Service
Ezzi Vision offers service through its facilities in Melbourne, Sydney and Perth. Ezzi Vision has 5 technicians working both in-house and out on-site.  We can offer our customers Service Contracts covering both normal and preventative maintenance.The philosophy of Ezzi Vision is to run an organization which provides professional, effective engineering and equipment to users of vacuum equipment in the Australian & New Zealand market. The need to provide this skilled knowledge and experience locally for Vacuum & Thin Film Technology was magnified when it was observed that the local vacuum users were turning to overseas suppliers for equipment and support at a local level and that this was failing due to distance, time and language barriers.
Our aim is to provide fast and efficient sales & service support to our scientific & research customers and also cater to our ever growing customer base in the industrial sector.
There are no products to list in this category.